There are many ways to be productive at learning a subject, and it also depends on each person, but in this article, as a highly experienced web developer, I will try to cover the best practices on how to learn web Development in 2021 efficiently.
The Paradox of "How to Learn Web Development"
We all heard it more than once, how to "Learn Web Development the right way" or "How to become Web Developer", and it's a very catchy title but what is the reality behind it, the real deal for someone who is starting out without any knowledge of programming.

The reality is that there is no standard way to learn Web Development or Programming. The learning curve is pretty long and there are a lot of different subjects you will need to master before you can call yourself a programmer or a developer in general.
Each person has their own ways to learn, time schedules and timing. So, in my opinion, it's up to each person to decide how to learn it the best way.
In the following sections, I will try to describe the best approach to learning Web Development.
Most Efficient Way to Learn Web Development in 2021 (in my opinion)
The first thing is to be very clear about what you want to achieve by learning Web Development or Programming, what do you want to create or build with the skills you will learn, do you want to become a full-time programmer working for a company or do you want to become a freelancer working with your own clients.
After you are very clear about all that, you now need to have that vision always to incentivize you with the learning part, which is the hardest part, but it can also be fun and very gratifying as you start to see things happening in front of your eyes after just a few video lessons and a couple of lines of code, some people call it pure magic 🙂
Ok, now you are hooked and you organize your own learning schedule. It's ON!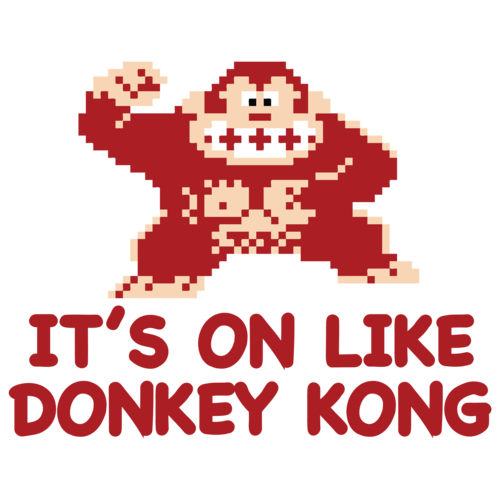 The 3 stages of Learning Web Development
Let's break down the process of learning web development in 3 stages.
First stage:
The most difficult one, you don't know anything, you can't do anything, watch your lessons, focus. After a few lessons, you start to feel like "I'm actually capable of learning this", and things start to happen, but still very far from knowing how to build anything to show your friends or family members to be proud of. But you need to keep your heads up and keep going!
Second stage:
After learning the basics (you start with HTML and CSS in Web Development), you now feel you know everything, don't worry it's normal, it happened to me when I started as well LOL. You can take quizzes, solve coding exercises, complete assignments, you do everything you can to improve your knowledge and get better at it.
Third stage:
The third stage is not the final stage, because for a Developer/Programmer there is no "final" stage. You will always have something new to learn and to solve. But the third stage is definitely the most gratifying one because it's when all your learning effort makes sense and gives you big results, like creating a website and put it online for the world to see, trust me it's a great feeling. You should now be proud of everything you create, even if it's an ugly website or simple app, remember no one becomes an expert instantly. Keep learning new programming languages and taking on new challenges with new projects. Great things are coming to your way!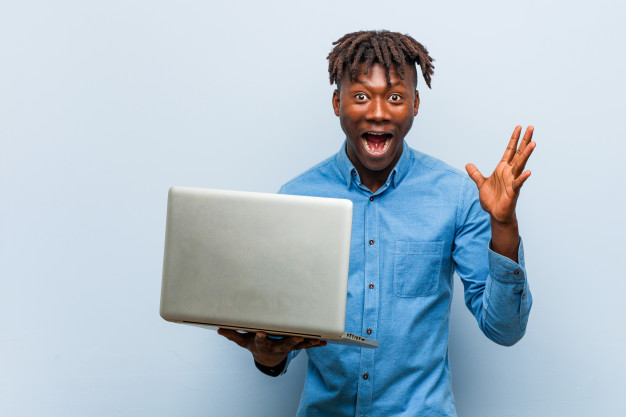 Learn Everything vs Learn the Essentials
A lot of times we want to skip stuff just because we feel it's not important… well, you are right!
While learning web development we don't need to know completely EVERYTHING in order to achieve good results. So in this case, we learn the "essentials" or take a "crash" course to learn a new programming language which is absolutely fine and saves you a LOT of time as well.
Just like learning a new foreign language like Spanish or Portuguese, you don't need to master the language and its accents to communicate with a Spanish person, the essentials can get you fast results as well. With time and practice, you will become better and better with each programming language.
So it's perfectly fine to learn only the essentials and it's also ok if you want to learn EVERYTHING, but obviously it will take you a lot more time.
Now, you must have got pretty fair idea about how to learn web development and start your journey as a web developer. So, let's jump to the different options from which you have choose.
Different Kind of Web Developers – Front-End vs Back-End vs Full Stack
A Web Developer can specialize in 3 different things:
1) Front-End Web Development
It is mostly focused on what some may coin the "client-side" of development. Front-end developers will be engaged in analyzing code, design, and debugging applications along with ensuring a seamless user experience.
You manage what people first see in their browser. As a front-end developer you are responsible for the look, feel, and ultimately the design of the site. The languages you will use more are HTML/CSS and JavaScript which are also the essentials for any Web Developer in the world.
There are various job positions for front-end developers. It's important to remember that while one title may require specific duties at one company; it may mean something completely different at another, so it is always best to have a clear understanding of what that specific role entails. Search for the following job titles during your job hunt:
Front End Developer
Web Designer is another common title.
UI/UX designers are front end developers who focus on User Interface and User Experience respectively. UI designers hone in on the visual aspects of the design of the site while UX designers conduct multiple user testing to ensure the site is working well with preferred users.
According to PayScale, the national average starting salary for front-end developers is about $67k. The salary ranges from about $42k-$108k based on experience, location, and industry. In NYC, starting salary is about $78k with an approximate range to $115k. Not too shabby.
2) Back-end Web Development
It refers to the server-side of development where you are primarily focused on how the site works. Making updates and changes in addition to monitoring the functionality of the site will be your primary responsibility. This type of web development usually consists of three parts: a server, an application, and a database.
Code written by back-end developers is what communicates the database information to the browser. Anything you can't see easily with the eye such as databases and servers is the work of a back-end developer. Back-end developer positions are often called programmers or web developers. There a lot of programming languages in the back-end development world but the most popular ones are Java, PHP, Ruby on Rails, Python, and .Net, just to name a few.
According to PayScale, the national average starting salary for back-end developers is about $70k. The salary ranges from about $38k-$117k based on experience, location, and industry. According to SimplyHired, in NYC, starting salary is about $87k with an approximate range to $120k. Again, not too shabby.
3) Full Stack Web Development:
It is the conjunction of both Front-End and Back-End, there are developers who have the skillset and like to work in both worlds, but usually a developer specializes on either Front-End or Back-End since it would be pretty overwhelming (mainly working for company) to be responsible and work with both.
Thus, in case you're starting out to learn web development from scratch I would recommend learning Front-End Development first and Back-End Development after.
We've just launched the new Complete Career Paths, the "Front-End Web Developer Career Program" and the "Back-End Web Developer Career Program" as well. Both programs will be available at OnClick Academy.
Start your Developer journey with our 50+ coding courses for FREE Get Our Lifetime Free Plan.